Kitimat Redeemer Lutheran Church
1 Corinthians 1:23

"For we preach Jesus Christ, and Him crucified."

If you are looking for a church in Kitimat or Terrace where you will be fed the life-saving gospel of Jesus Christ through sound, biblical teachings week after week, Redeemer Lutheran Church is for you!
We welcome you to be our guest and worship God with our family in Kitimat on Sunday mornings or in Terrace on Sunday afternoons.

We offer a family friendly setting with a traditional worship service, where you can learn and grow in the faith of our Lord Jesus.
We believe and teach that those who are sorry for their sin and have faith in Jesus as the Son of God, are always forgiven. Through Jesus' sacrificial death on the cross, all believers will be given eternal life as a pure gift from God, apart from our works here on earth, with no strings attached! We thank God for this gift and are motivated by His love to serve one another and our community. We strive to spread the good news that forgiveness of sins is guaranteed by the promise of Jesus, so everyone who believes in Him will experience the peace and love of knowing God.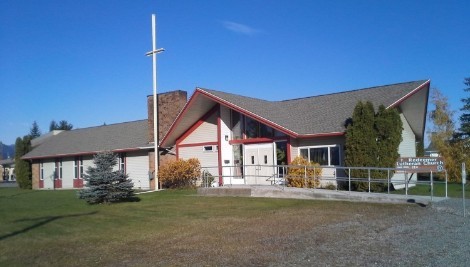 Weekly Sunday Services



Kitimat




9:45 am Sunday School & Bible Study


11:00 am Service

Terrace
2:00 pm Service
3:00 pm Bible Study